Betekenis: wat is een reflectiescherm?
Een reflectiescherm is een scherm dat je bij het maken van foto's en video's kunt gebruiken om licht te reflecteren, oftewel: licht weerkaatsen. Met een reflectiescherm kun je meer contrast creëren en schaduwpartijen helderder maken.
Je kunt allerlei soorten licht reflecteren met een reflectiescherm. Natuurlijk daglicht (de zon), maar ook daglichtlampen of flitslicht. Met een reflectiescherm kun je schaduwen minder hard maken, waardoor je een mooier beeld krijgt.
Bij het gebruik van een reflectiescherm kun je het zogenoemde catchlight effect in de ogen van de persoon creëren. De lichtbron reflecteert in de ogen van de persoon voor de camera en je ziet de ogen glinsteren.
Reflectiescherm zelf maken
Wil je geen geld investeren in een reflectiescherm? Je kunt ook gemakkelijk zelf een reflectiescherm maken van bijvoorbeeld aluminiumfolie, een groot stuk piepschuim, wit karton of een wit laken. Wil je juist niet reflecteren en licht juist tegenhouden? Dan gebruik je zwart karton of een zwart laken.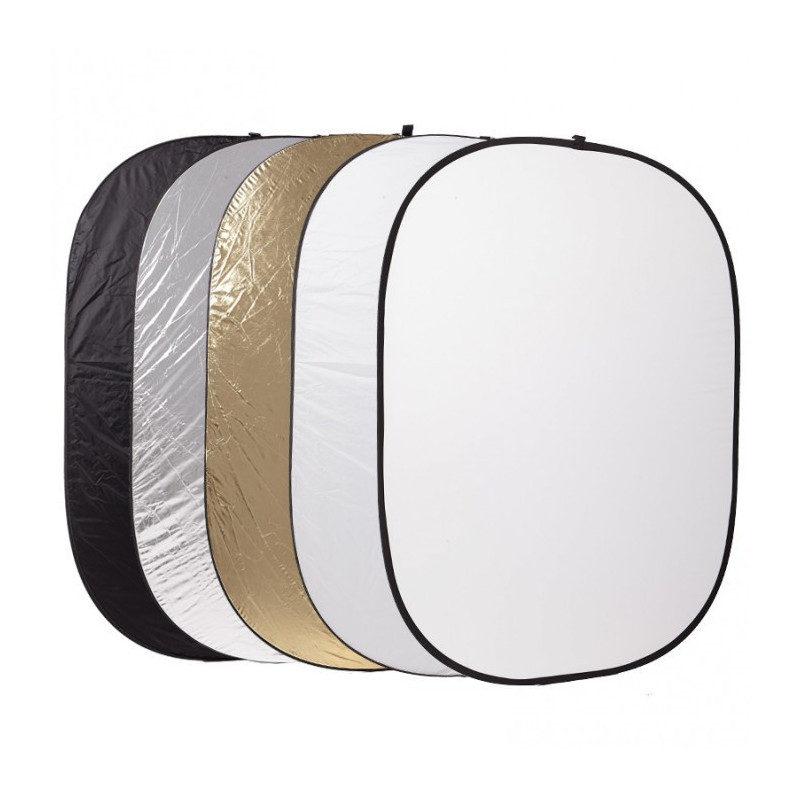 Reflectiescherm in diverse kleuren
Reflectieschermen zijn er in verschillende kleuren en elke kleur heeft een andere uitwerking. De meest voorkomende kleuren zijn:
wit
doorzichtig
zilver
goud
zwart
groen of blauw voor chromakey
De meeste reflectieschermen hebben aan beide kanten een andere kleur, dit zijn de 2-in-1 reflectieschermen. Er zijn zelfs 5-in-1 en 7-in-1 reflectieschermen met verschillende combinaties van kleuren.
Reflectiescherm opvouwen
Bekijk de video op mijn YouTube-kanaal: https://youtu.be/IxsGVKy7HvE. Mis mijn volgende video's niet, abonneer je op mijn YouTube-kanaal en klik op de Bel.