Artikel: Het voordeel van video: Trends voor 2021
Artikel Algemeen Dagblad:
Artikel De Ondernemer: Zo zet je videomarketing voor je bedrijf in
Artikel Sprout: 7 tips voor meer marketingsucces met vlogs
Artikel Frankwatching: Van productie tot SEO: alles wat je wil weten over videomarketing
Artikel Nieuws.nl: Tips van een expert om meer geld te verdienen met behulp van video
Radio interview AmsterdamFM:
Artikel Het Ondernemersbelang: Vloggen voor ondernemers: ZINNIG OF ONZINNIG?
Wil je een artikel publiceren?
Voor interviewaanvragen, recensie exemplaren van het boek 'Experttips over Verdienen met video' en additioneel beeldmateriaal, kun je contact opnemen via noortje@verdienenmetvideo.nl of telefonisch via mobiel nummer 06 – 15 08 68 86.
Boekingen voor presentaties over video en videomarketing verlopen via sprekersbureau ZijSpreekt.
Social media
Website: https://www.verdienenmetvideo.nl
Blog: https://verdienenmetvideo.nl/blog/
Facebook: https://www.facebook.com/verdienenmetvideo
LinkedIn: https://nl.linkedin.com/in/noortjejanmaat
Twitter: https://twitter.com/NoortjeJanmaat
Instagram: https://www.instagram.com/noortjejanmaat/
Op jouw videosucces!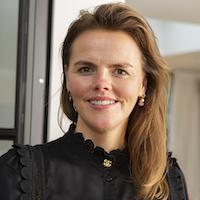 Hartelijke groet,
Noor 'videostrategie' Janmaat
Video Marketing Strateeg