✍ Dit is een mail uit Noor's archief
Als ik 5 jaar terugspoel…
Ik word in die tijd niet bepaald gehoord of gezien. Is ook vrij uitdagend voor mijn 'toehoorders' als ik bedenk dat ik mezelf niet laat horen of laat zien.
Wie ben ik…? denk ik.
Er zijn anderen met veel meer ervaring, veel meer charme, veel meer presentatietalent, veel meer volgers, veel meer mensen op hun lijst.
Er zijn anderen die veel harder roepen. En als je hard roept, dan word je gehoord.
Moet ik daar dan aan meedoen? Of kan het ook anders?
Wat vind ik het spannend om me te laten zien en horen in een drukbevolkte wereld vol lawaai en afleiding. Een wereld waarin status de norm is.
Toch doe ik het. Met vallen en opstaan.
Heb veel fouten gemaakt. Maar het fijne van fouten maken is: je leert ervan, wordt er beter van. En daar profiteren mijn klanten dan weer van.
Terug naar vandaag de dag.
Ben het levende bewijs dat het ook anders kan.
Ondernemers komen bij mij voor authentieke video's, voor de marketingstrategie die werkt, voor de vernieuwende ideeën die ik geef, het goedbedoelde zetje in de rug.
Het zijn er niet veel. Hoeft voor mij ook niet. Ik geloof dat minder klanten juist zorgt voor meer aandacht, voor meer betekenis. Meer impact.
Impact is wat je krijgt als je jezelf laat zien en horen.
Als er nu dat stemmetje in je hoofd is dat zegt: Ik ben er nog niet klaar voor. Wie ben ik? Er zijn anderen die veel verder/beter/…
Luister er niet naar. Denk aan de mensen die jouw begeleiding goed kunnen gebruiken, maar nog niet van je gehoord of gezien hebben.  
Op jouw videosucces!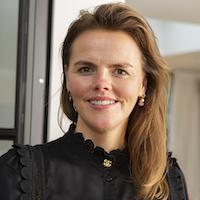 Hartelijke groet,
Noor 'videostrategie' Janmaat
Video Marketing Strateeg
P.S. Hoe treffend. De ondernemers die bij mij komen zijn…
Bijzonder goed in hun vak.
Van betekenis voor hun klanten.
Maar, hebben niet per se de ambitie om bekend te worden. 
Zo ook mijn klant drs. Marieke van Ginkel.
Ze zegt: "Ik ben altijd gericht op het helpen van mijn klanten, dan denk ik: Dan hoef ik zelf verder niet zoveel met mijn kop op internet."
Toch doet ze het. 
Laat je inspireren door dit verhaal: https://verdienenmetvideo.nl/marieke-van-ginkel/