✍ Dit is een mail uit Noor's archief
En als je wacht, dan loop je vertraging op.
Dus, wat doe je als je vlucht 2,5 uur is vertraagd? Dan haal je een doosje Monopoly Deal uit je handbagage (zie hieronder). De miljoenen vliegen over tafel. Drankje erbij van de luchtvaartmaatschappij. Gezellig toeven. En veel bekijks van mensen die ook zo'n geinig kaartspel in handen zouden willen hebben.
Wachten kan vermakelijk zijn, ook als het gedwongen is. Veel ondernemers zie ik echter 'vrijwillig' wachten.
Ze wachten.
Tot het juiste moment.
Tot hun verhaal af is.
Tot ze 5 kilo kwijt zijn.
Het gevolg is dat ze het middel video niet of nauwelijks gebruiken.
Ze lopen vertraging op.
Ze weten wel dat video kan helpen om in contact te komen met de juiste leads.
Ze weten alleen niet hoe.
En waarschijnlijk voelen ze schroom om het echt te gaan doen. Of ze denken er niet aan om hun allerbeste klanten te vragen om een videotestimonial te geven (deze video heeft juist de meeste impact).
Maar, ik begrijp het hoor, videomarketing is ook moeilijk als je er alleen voor staat.
Wil jij niet langer wachten? En wil je op de allerbeste manier gebruikmaken van video? Zodat je meer bekijks krijgt van de mensen die willen krijgen wat jij met jouw waardevolle expertise in handen hebt.
Stuur me een bericht, dan geef ik je ideeën hoe video voor de groei van jouw bedrijf kan werken.
Op jouw videosucces!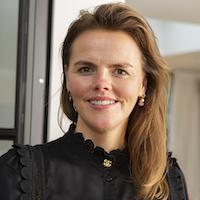 Hartelijke groet,
Noor 'videostrategie' Janmaat
Video Marketing Strateeg
P.S.
Mijn klant dacht eerst ook dat het beter was om nog een half jaartje te wachten.
Maar, ze koos er toch voor om met mij samen te werken.
En nu wordt ze benaderd door mensen die haar video's hebben gevonden en gezien en met haar willen werken.