Betekenis: wat betekent video bewerking?
Video bewerking is eenvoudigweg het bewerken van een video. Video bewerking wordt ook wel monteren, video montage of video editing genoemd. Voor het bewerken van je video heb je een speciaal bewerkingsprogramma nodig of een speciale app voor het bewerken van video's op je smartphone.
Video bewerking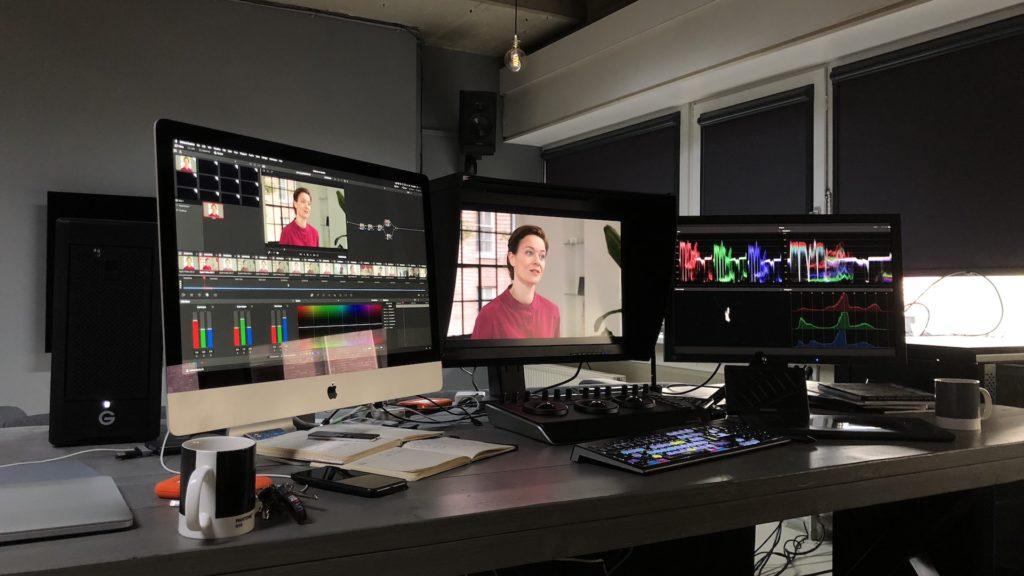 Het bewerken van je video bestaat uit het:
knippen, oftewel splitsen van een video
selecteren van de beste videobeelden
verwijderen van mislukte videobeelden
kleurcorrigeren van video
ordenen van je beelden (in de juiste volgorde zetten van clips)
maken van mooie overgangen tussen verschillende videoclips
toevoegen van B-roll
nasynchroniseren van beeld en geluid
toevoegen van teksten, bijvoorbeeld ondertiteling
toevoegen van geluid (muziek, achtergrondgeluiden, spraak zoals voice-over, geluidseffecten)
vertragen (beeld in slow motion) of versnellen van beeld
toevoegen van foto's
toevoegen van special effects
Video bewerking programma
Er zijn verschillende soorten programma's en apps voor het bewerken van je video. Professionele programma's zijn betaald, maar er zijn ook gratis bewerkingsprogramma's voor je PC of Mac of editing apps voor je iPhone of Android smartphone.
Professionele editors werken met speciale video bewerking programma's als:
Adobe Premiere Pro
Pinnacle Studio
Sony Vegas
DaVinCi Resolve14
Final Cut Pro
Het werken met deze betaalde programma's vraagt veel studie voordat je er een video mee kunt bewerken.
Video bewerken voor beginners
Er bestaan zoals gezegd ook apps voor je smartphone of tablet waarmee je eenvoudige video bewerkingen kunt uitvoeren. Denk aan het inkorten van videoclips, het toevoegen van overgangen tussen clips, het versnellen of vertragen van videoclips en het toevoegen van achtergrondmuziek.
Ook het werken met een bewerkings programma op je smartphone vraagt oefening. Misschien nog wel het meest om op zo'n klein scherm video bewerkingen uit te voeren.