Betekenis: wat betekent GIF-animatie?
Allereerst, wat is GIF? GIF staat voor graphics interchange format. Het is een grafisch bestandsformaat dat zowel kleuren (maximaal 256), verschillende resoluties, animaties en een transparante achtergrond ondersteunt.
GIF-animatie continu afgespeeld
GIF's zijn snelle animaties die zonder geluid en oneindig afspelen in een loop. De animaties hebben geen playbutton, zoals video's, maar worden direct en continu afgespeeld.
Anders dan video's, die niet standaard in een nieuwsbrief afgespeeld kan worden, is GIF een animatie die in de meeste webbrowsers en e-mailprogramma's wordt afgespeeld.
Met een GIF-animatie trek je sneller de aandacht bij de lezers van je nieuwsbrief en kun je de conversie verhogen. Maar, je kunt een GIF niet alleen in je nieuwsbrief gebruiken, maar bijvoorbeeld ook op je landingspagina of in je blogbericht.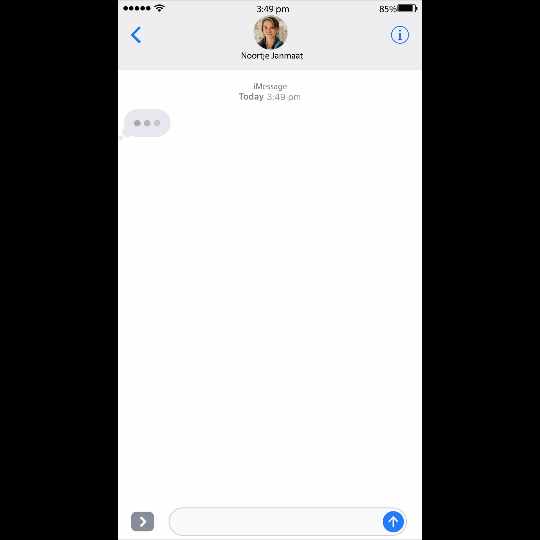 Je kunt natuurlijk op internet op zoek gaan naar bestaande GIFjes, maar je kunt er ook gewoon een zelf maken. Dat kan via een app zoals GIPHY of Legend.