Geef je video een professionele uitstraling met een video animatie, zoals een video intro, video outro of een YouTube eindscherm. Een video animatie waarmee je het monteren van je zelfgemaakte video ook nog eens extreem versimpelt.
1. Premium Video Animatie
Video Animatie van 5 – 30 sec.
Geanimeerd logo
Geanimeerde tekst in eigen font/huisstijlkleuren
Achtergrondmuziek
Prijs: 247 euro exclusief btw
Dit zijn enkele van de bedrijven die je voor zijn gegaan:
---
2. YouTube Eindscherm
YouTube Eindscherm voor meer kijkers en abonnees op je YouTube-kanaal
Prijs: 47 euro exclusief btw
---
3. High Quality Video Intro of Outro
Video Intro of outro van 5 – 30 sec.
B-roll professionele video
Professionele voice-over
Achtergrondmuziek
Bekijk deze High Quality Video Intro van 23 seconden:
Bekijk deze outro van 11 seconden:
---
Wat hebben we nodig om te beginnen?
Je logo in een vector bestand (dit kan je grafisch vormgever aanleveren).
De lettertypes die je gebruikt in je communicatie-uitingen voor headers en bodytekst. Gebruik je een afwijkend lettertype? Stuur dan ook het TrueType lettertype als bestand.
Geef aan welke kleuren je gebruikt in je communicatie-uitingen (CMYK, RGB of Hex # kleurnummer)
Informatie over je bedrijf, bijvoorbeeld je website of LinkedIn-profiel.
Geduld…
En dan: gefeliciteerd! Binnen vijf werkdagen heb je je video animatie en kun je direct goed van start met videomarketing.
Zo bestel je je Video Animatie:
1. Klik op de Groene Button
2. Kies voor een Premium of een Standaard video animatie
3. Betaal veilig via iDEAL of MrCash (als je uit België komt)
4. Lever de benodigde bestanden aan.
Op jouw videosucces!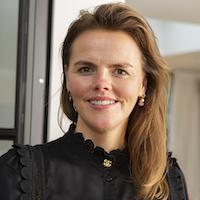 Hartelijke groet,
Noor 'videostrategie' Janmaat
Video Marketing Strateeg